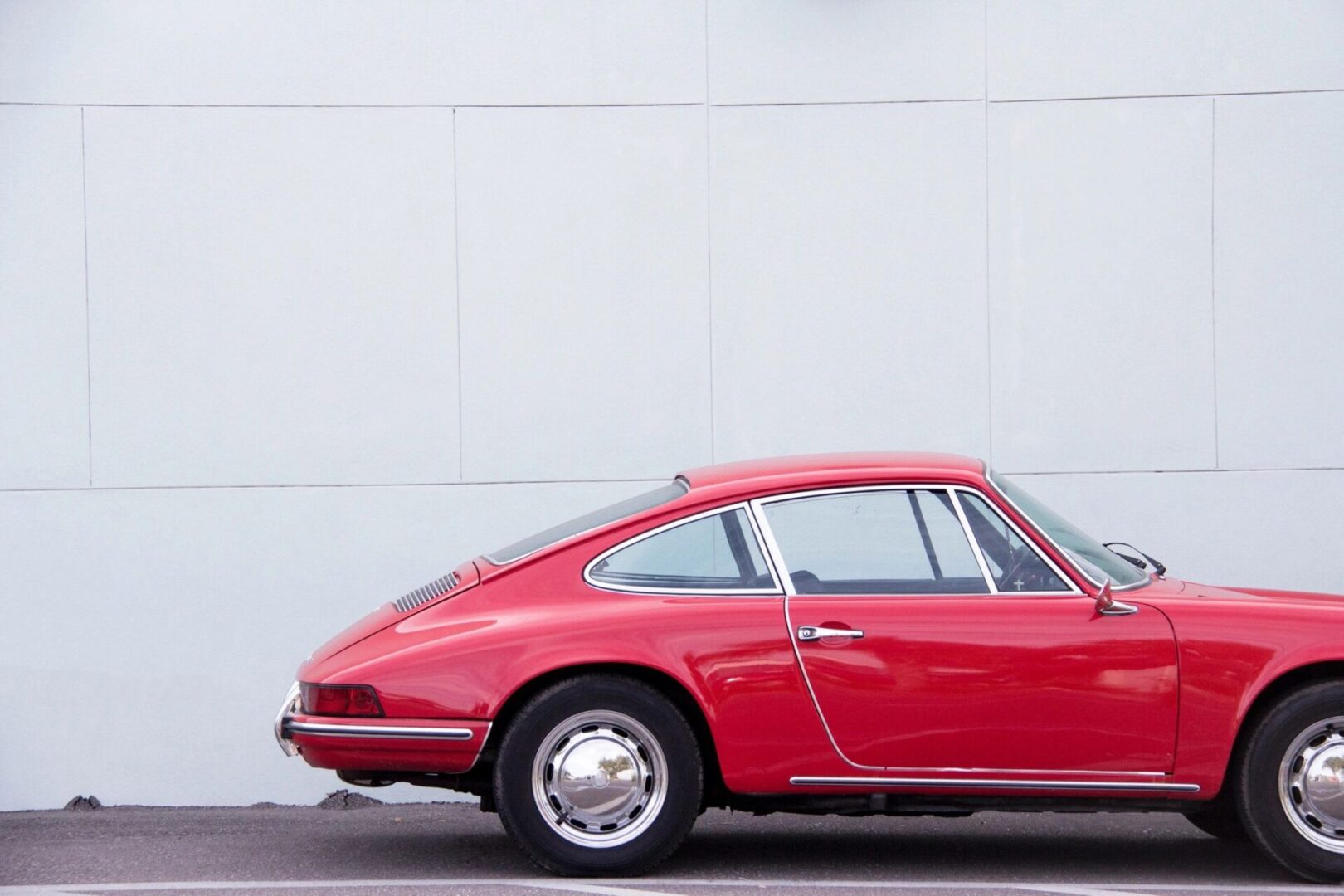 Peak Performance With
VW Late 1900cc (1.9)TDI
MK4 Series Engines
At Quality German Auto Parts, we specialize in providing discerning customers with premium VW diesel engines, VW transmissions, and VW engine parts. Our offerings include the esteemed VW Late 1900cc (1.9)TDI MK4 Series engines, celebrated for their superior performance and versatility.
Powering Popular Models
from 1999 to 2004
These outstanding engines were prominently used in popular models such as Jetta, Passat, New Beetle, Golf, and Audi during the years 1999 to 2004. Directly imported from Germany, our engines ensure low mileage and come with a comprehensive 3-month warranty, offering peace of mind to our customers.
Customized Codes,
Unmatched Performance
Explore our VW Late 1900cc (1.9)TDI MK4 Series engines, featuring a variety of codes like ALH, BEW, BEV, AHF, and AGR to suit your unique needs. Revel in a performance spectrum of 90 to 137 horsepower and a torque range of 155 to 227, assuring longevity and exceptional performance for your VW.
Tailored to Suit Your Needs
Whether you're considering an engine for a specific VW model or contemplating a conversion, we're here to guide you. Our dedicated team is more than happy to provide personalized advice to ensure you find the perfect engine to suit your VW needs.
For any questions and to explore our offerings, call us at (760) 241-9504. Discover how our VW Late 1900cc (1.9)TDI MK4 Series engines can elevate your driving experience.
TH 650

VW 1900 TDI Engine Code ALH: used complete engine VW 1900 TDI used complete engine. Call for more information on this engine or any others. This engine is being sold AS IS.
59,900 Miles
AS IS, reduced price. No Warranty

$1,999.00

TH 651

SALE TDI engine sold AS IS: VW 1900 TDI code ALH VW 1900 TDI ALH fairly clean, turbo bad, filter housing cracked, AS IS

$1,799.00

TH 652

VW 1900 TDI used complete engine.
VW 1900 TDI ALH its dirty but a nice runner, so do not let that sway you. sometimes ugly often surprises. even with an engine...lol
69,400 miles

$2,399.00

TH 653

VW 1900 TDI Engine: used from Germany
VW 1900 TDI ALH. Dirty complete engine with AC. DO NOT BE DECIEVED BY LOOKS....LOL low miles 69,800 miles you know these are known to go 300,000 plus..

$2,399.00

TH 654

VW ALH used complete running 1900 TDI engine VW 1900 TDI ALH, vacuum pump broken, STRONG ENGINE,
67,200 miles
3 month warranty

$2,499.00

TH 657

SALE VW 1900 TDI: BEW Pumpe Deuse Engine Long Block BEW 1900 TDI: This is the ASZ Pumpe Deuse European Version of the American 1.9 TDI ATD or BEW. This is a used longblock w. injectors. It has 131 Horsepower in comparison to the 105 with 229 Ft. Lbs. of Torque. GREAT PRICE! great engine, RARE
It is a direct replacement for the ATD or BEW. NO TURBO. a 2006 model. AS IS
ASZ: 131 HP & 229 Ft. Lbs. of Torque SAME AS ATD OR BEW AMERICAN

$1,799.00

TH 658

VW 1900 TDI: ASZ: 130 HP Pumpe Duese used Engine Pumpe Duese Complete used VW 1900 TDI Engine 131 HP. This is a direct replacement for the ATD or BTW High performance version.
Miles: 55,600

$2,199.00

TH 660

VW 1900 TDI Reconditioned long block Code ASV =ALH Version
VW 1900 TDI Engine Code ALH You cannot find this to often if at all from other suppliers. from Germany and imported. Been doing it since 1984. Working on a Conversion.... This is perfect. Call with questions (760) 241-9504 New rings, new main bearings, new rod bearings, rebuild head. GERMAN RECONDITIONED LONGBLOCK W. GERMAN PARTS NOT CHINESE
Miles: 0
Core: 500.00 Call to discuss the exchange
6 month warranty

$2,599.00

TH 661

VW 1900 TDI: ALH Code: Used complete VW 1900 TDI complete used engine: ALH engine without the pump.
Sold AS IS

$2,199.00

TH 663

TDI VW 1900 Engine. European Version 115 HP
VW 1900 TDI Engine 115 HP AJM Same as BEW
This is a hec of an engine VW 1900 TDI Code AJM
European Version. Same as the BEW but with more HP and Torque (BEW 101 HP 177 torque). Call we can discuss further and make sure this will suit your swap. offered with a warranty and without you choose how you want to buy on this engine.
115 HP
210 Torque
Miles: 61,100
3 Month warranty $2799.00
AS IS $2399.00

$2,399.00

TH 664

VW 1900 TDI Engine code ASV=ALH 110 HP used engine TDI VW 1900 ASV which is a direct replacement for the 1900 ALH. 110 HP. Good runner, low miles.
Miles: 70,400
3 Month warranty

$2,299.00

TH 665

SALE VW 1900 TDI Engine: AJM 115 HP
This is a complete AJM Engine. It is same as the BEW but has 115 HP and 210 Ft. Lbs of torque. So this would be a good choice for the price to upgrade your existing BEW or other application if you are mechanically inclined. Our MECHANICS SPECIAL of the week. This is one way to get an engine at a better price. It does have a broken mounting hole. AS IS. NO TURBO.
115 HP
210 Ft. Lbs. of Torque
Code: AJM
71,300 Miles
AS IS NO WARRANTY

$1,599.00

TH 669

VW 1900 TDI Engine AXR w. ECU NO TURBO on this VW 1900 TDI engine. It does come with The ECU for those doing a conversion. This is an AXR code which is a replacement for the ATD or the BEW if that is what you have.
AXR EUROPEAN VERSION: SAME AS ATD OR BEW Here Miles: 59,400
3 Month warranty

$2,550.00

TH 672

VW 1900 TDI AHF 110 Horsepower
1900 TDI Good used complete VW Engine AHF which is the same as the ALH but with 110 HP. This particular engine came out of an Automatic VW . Low Miles. Injection pump is broken.
110 HP
173 Ft. Lbs.Torque
Miles: 64,300
AS IS

$1,999.00

TH 673

VW 1900 TDI ALH: Good Used
VW 1900 TDI ALH: No Alternator, no PS, This is being sold AS IS
Miles: 82,900

$1,899.00

TH 675

VW 1900 TDI Passat: Same as BEW , ATD: Pumpe Duese 1900 TDI Pumpe Duese Passat Engine this is a 115 HP engine. This is a European engine which is the same as the ATD and BEW. No turbo on the engine. No flywheel on the engine either.
LOW MILES Miles: 50,600
3 month warranty

$2,299.00

TH 677

VW 1900 TDI used longblock ALH Jetta, Passat, Golf, Conversions
VW 1900 TDI ALH used longblock. This is sold AS IS Pump + $450.00
Injectors +150.00
Longblock sold AS IS
Miles: 79,900

$1,399.00

TH 678

Vw 1900 TDI Engine: AXR
European Pumpe Deuse engine. This AXR is the same as the version here. Only difference is the turbo.
Miles: 54,160
3 Month warranty
No Turbo
Same as ATD & BEW

$2,559.00

TH 679

VW 1900 TDI: ALH reconditioned Longblock
VW 1900 TDI: ALH reconditioned longblock. Has a rebuilt injection pump. New timing belt, new tensioner Core: 1000.00
3 Month Warranty
ALH: 90 Hp: 155 Torque 1999 2004 Golf, Jetta, Passat, New Beetle, Audi

$2,999.00

TH 680

VW 1900 TDI: ALH Used Longblock
VW 1900 TDI Engine complete ALH: Alt. tensioner is broken.
AS IS
Miles: 74,200
ALH: 90 Hp: 155 Torque 1999 2004 Golf, Jetta, Passat, New Beetle, Audi

$1,949.00

TH 681

1900 TDI used VW engine
VW 1900 TDI ALH with alternator. This used engine was directly imported from Germany.
68,400 miles, AS IS

$1,999.00

TH 682

SALE VW 1900 TDI Complete Used Engine: ALH
VW 1900 TDI Complete used engine: ALH: Needs some TLC but this would be the Mechanics Special. No Turbo. Sold AS IS
ALH: 90 Hp: 155 Torque 1999 2004 Golf, Jetta, Passat, New Beetle, Audi,
The linde forklift with the BJC code can use this eng. The turbo is different.
Miles: 81,200
AS IS
Your diamond in the rough.

$1,799.00

TH 683

TDI: 1900 Pumpe Deuse: Used Complete. ATD
VW 1900 TDI Pumpe Deuse. Engine Code ATD: Oil filter housing Broken Same as BEW. Sold without Turbo.
$1999.00 AS IS.
$2299.00 with 3 month warranty

$1,999.00

TH 684

1900 TDI used Engine from Germany ALH Code. STRONG RUNNER
VW 1900 TDI Complete used Strong TDI engine. The dipstick is broken though you can use yours. Down and dirty this one is.
ALH: 90 Hp: 155 Torque 1999 2004 Golf, Jetta, Passat, New Beetle, Audi,
Miles 66,400
3 month warranty

$2,599.00

TH 685

VW 1900 TDI Code AXR Same as BEW
VW 1900 TDI the European version AXR of the BEW and ATD. The oil pan is bad on it but we leave it on for transport purposes. Engine does NOT INCLUDE THE TURBO. You will need to use yours.
Miles: 55,600
3 Month Warranty

$2,449.00

TH 688

VW 1900 TDI Enigne 150 HP Used
VW 1900 TDI Pumpe Deuse Engine. This is the most powerful Pumpe Deuse made by VW. 150 HP. This is with the computer. THIS SALE DOES NOT INCLUDE THE TRANSMISSION. However if you want the transmission it will be an additional $400.00.
$2899.00 AS IS
$3500.00 WITH 3 Month Warranty
Code: ARL

$2,899.00

TH 689

VW 1900 TDI BEW/ATD/ AXR codes
VW 1900 TDI AXR Same as ATD & BEW, No turbo TURBO WILL BE REMOVED BEFORE SHIPPING. Bad valve cover on this engine other then that very nice engine. European version of the ATD & BEW very popular choice. Came in various VW models from 99-2004 The Jetta, Passat, New Beetle used also in some conversions.
Horsepower 101
Torque: 177
51,900 Miles
Code: AXR
3 Month Warranty

$2,499.00

TH 693

VW 1900 TDI: ALH complete used Engine
VW 1900 TDI Complete used engine: ALH Strong Runner, dirtier then most. This engine is for that customer who is not into looks but a good running engine at a reasonable cost.
ALH: 90 Hp: 155 Torque 1999 2004 Golf, Jetta, Passat, New Beetle, Audi,
$1899.00 AS IS
$2299.00 3 Month Warranty

$1,899.00

TH 694

VW 1900 TDI: ALH 110 HORSEPOWER used, complete VW engine: 110 Horsepower 1900 TDI ALH used complete engine imported from Germany. This is not a pretty motor, some are not. This engine is being sold at a reduced cost.
Sold AS IS. Low miles, diamond in the rough.
Miles: 68,200
AS IS

$2,099.00

TH 696

Vw TDI 1900 Engine w. AC: Used engine
VW 1900 TDI Complete used engine w. AC. This is an ALH. They came in 1999-2004 model VW's and are used in various conversions. Boy have we seen some things. Three mounts, the oil pan is bad on it but will stay on it for shipping purposes. You must change it. I am selling this engine as is no warranty for those who always say
"Anything Cheaper?" Here you go.
Miles: 73,200
AS IS NO WARRANTY.
ALH: 90 Hp: 155 Torque 1999 2004 Golf, Jetta, Passat, New Beetle, Audi

$1,999.00

TH 697

VW TDI LONGBLOCK USED
Vw 1900 TDI longblock used. Does come with the pump but not a turbo. This is a longblock sale any extras are just there. This is an ALH VW 1900 TDI with low miles
Miles: 77,300
Code: ALH
3 month warranty $1999.00
AS IS No warranty: 1699.00
ALH: 90 Hp: 155 Torque 1999 2004 Golf, Jetta, Passat, New Beetle, Audi

$1,699.00